Christmas in Tulum like you've never done before
When you think of the Riviera Maya (or beach towns in general), you would normally think of summertime, sun and sea. However, it is also an excellent destination to be able to spend special dates such as Christmas and New Years. That's doing something really special that only Tulum can offer: walking outside of the "beach routine" and step into a jungle adventure.
The holiday season is meant to be a time of silent reflection, as people gather with families and friends to celebrate the past year. And of course, look forward to the new year ahead with goals and dreams.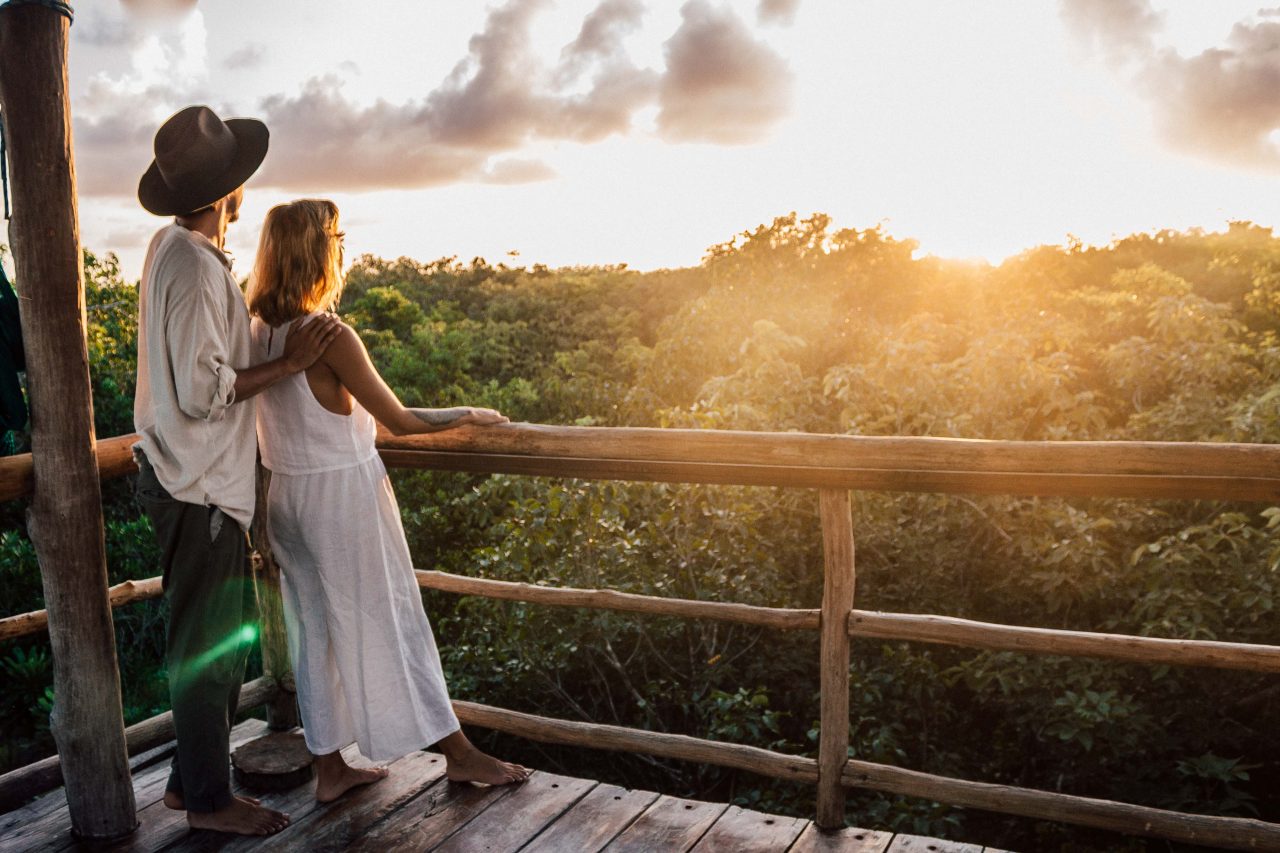 This town offers a little bit of everything if you want to celebrate Christmas in Tulum. There are different spots where you can celebrate and enjoy fun and romance, making it an unforgettable holiday in the Riviera Maya.
In Mexico, both Christmas and New Years are causes of big celebrations. Festivities start from December 12th (the day of the Virgin) onwards. You can find different activities that, admire the beautiful decorations and especially try the typical dishes of these dates.
New Year in Tulum
Tulum, as unique as it is, is also the perfect spot for holiday celebrations in the Riviera Maya! It becomes very cozy at this time, every year there are more and more people visiting us to celebrate. With events all around the town, you can go party, enjoy a tour of the wild natural destinations. Or, you can toss it all away and enjoy something completely different.
Why spend Christmas in Tulum doing something different
Sadly, many people find the Christmas season to be anything but relaxing. For many, it has become an extremely hectic and stressful time. Too many obligations and pressure to buy gifts, bake cookies, and prepare elaborate meals. As a result, every year, more and more people decide to get away from this by making a reservation.
Why is a trip an amazing way to enjoy the holidays?
Reduced obligations: You will not have to attend that Christmas party at work if you are going to be out of town. In Tulum create your own schedule: Breakfast, then to the beach, Lunch, Siesta … as well as endless parties, you will also have endless grains of sand to count.
Less pressure to buy gifts: Since you will not be attending every party, your gift list narrows only to those closest / dearest to you. Some families prefer to forgo gifts entirely in favor of "gifting" themselves a trip to Tulum, Mexico.
Undecorated: Traveling during the holidays doesn't mean having to fight tangled Christmas lights or climb up to the attic to retrieve that old dusty box of decorations. Guests at Tulum hotels get to enjoy Christmas decorations without any of the hassle of putting them up yourself!
No Stress: You won't have to cook elaborate meals, waste time in busy shopping center parking lots, or schedule your time. Being in Tulum vacation during the holidays means having your needs met. And being looked after by friendly people who go out of their way to make you happy.
Stressed out by all you have to do this holiday season? Do yourself a favor and book a flight to Tulum, Mexico – you'll be happy you did.
Ajal Tulum offers a destination like no other. With wild jungle views and special corners everywhere, it is a serene, adults-only, off-the-grid tree house hotel. Even more so, it is nestled in the mystical Mayan tropical forest of Tulum, Mexico.
Comprised of 4 deluxe private tree houses, bar & restaurant, jungle observation tower and short stroll to Cenote Escondido, this magical property is the perfect getaway.