The 4 best cocktails to try in Tulum
We all know that one of the best things about going to the beach is: Cooling off outdoors. There is no better sensation than a cold beer, or a sip of that piña colada while you lay out in the sun to get that perfect tan. Fortunately, at Ajal we have it all: a little sun, a lot of fresh water, and an expert bartender tending (yeah, duh!), to all your needs.
Whether you're into wellness or partying, what can't be denied is that there's nothing better than a cocktail on a hot, sunny day!
We took it upon ourselves to find out what cocktails people love the most, which ones are the best cocktails, and a new one you may not know about, but that you NEED to try! Are you ready?
Margarita
Prepared with Tequila, Cointreau and lemon juice, it is one of the most famous cocktails of Mexican origin. Named after a woman called Marjorie, Margaret or Margarita, who inspired its creator. It's made in a shaker, mixing all the ingredients with crushed ice to make it refreshing and sour but sweet. It is served in a chilled glass, rims infused with lemon and salt and decorated with a lime wedge.
You may like: Cochinita pibil at Ajal: a Mayan delicacy
Pina Colada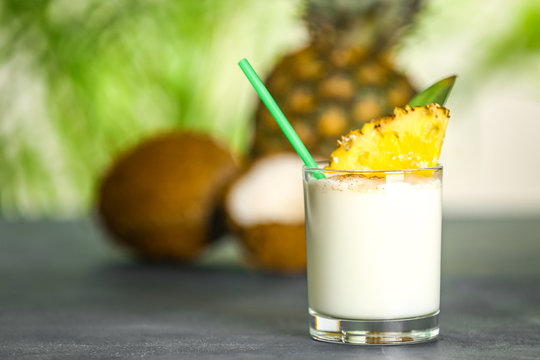 It is the special combination of white rum, coconut cream, crushed ice and pineapple juice, ingredients that when mixed together make the creamy consistency of Piña Colada. It's regarded as the official drink of Puerto Rico. The origin of this drink is initially attributed to the Puerto Rican pirate Roberto Cofresí and Ramírez de Arellano, offering them a concoction of coconut, pineapple and white rum to boost their morale. In another theory, a hotel claims that its bartender was the creator of this recipe in 1954. It's been everyone's favorite since then.
Michelada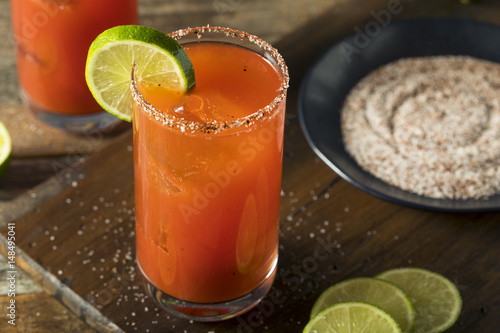 Michelada is a Latin / American alcoholic beverage that is prepared by mixing ale, lemon juice, spicy, and salt. It's often said that the Michelada was born in San Luis Potosí. The other legend tells that michelada is only a deformation of Spanish, and that it literally means "my frozen chela (an informal name of beer)". Whatever its origin, what we are sure of is that the michelada is a Mexican creation. Ask your bartender for a little extra spice on it for a tingling and explosive drink.
Mezcalita

Mezcalita is Ajal's very own take at a house cocktail! Made with the best mezcal and paired with squished tropical fruits, it's everything that's good about Mexico. Fresh, delicious and loaded with flavors that will make your stay at the jungle THAT much better! Try them with passion fruit, dragonfruit, pineapple or watermelon. You won't want to drink anything else!
Ask our mixologists for any of these and make your day at Ajal reach new heights with the best cocktails around. Drink them at our Jungle Cantina, in our 50 feet observation tower, or up in your private deck in a tree house.