Above It All
AJAL TULUM TREE HOUSE BOUTIQUE HOTEL
Ajal Tulum is a serene, adults-only, off-the-grid tree house village hotel nestled in the mystical Mayan tropical forest of Tulum, Mexico.
Comprised of 4 deluxe private tree houses, bar & restaurant, jungle observation tower and short stroll to Cenote Escondido, this magical property is the perfect getaway.
Suspended in the canopy 10 to 16 feet above the jungle floor, each of our Tree Houses feature:
Private and tranquil accommodations – each tree house is built at least 50 ft from one another ensuring privacy
Tree house sizes from 430 sq ft to 645 sq ft
Expansive, private balcony with lounge chairs and dining table for 2
Comfortable king or queen sized beds with large canopy
En-suite bathrooms with bidet
Large screened windows and doors
Private, open-air rainfall shower for two
High vaulted palapa ceilings with fans
Gorgeous polished hardwood floors
Key lock safe for valuables
Free hi-speed internet
Multiple power outlets
Amazing on-site bar and restaurant with demonstration kitchen
Breakfast includes coffee, juice, eggs, toast, fresh fruit.
DISCOVER OUR
Zero Emission Paradise
We give zero carbon footprint true meaning.
We believe that our leisure time should not compromise the state of our planet or damage the natural habitat of the jungle in Tulum. That's why, we are proud to say that Ajal Tulum is an authentic off-the-grid, self-sufficient and eco-conscious property.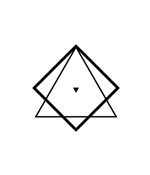 Unusually close to the surface, rivers of sacred Mayan waters flow supplying Ajal with mineral rich super clean H2O. We tap into the underground freshwater system below our property.
Our energy comes from the solar panels installed on top of the watch tower above the canopy. The energy is stored in a battery bank located in the power shed at the base of the watch tower.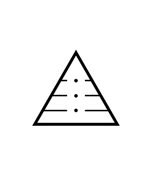 WASTE MANAGEMENT & COMPOST
In addition to having our own compost system, each tree house, public restrooms and restaurant have their own subterranean eco-friendly bio-digester so no pollutants escape into the ground or water ways.
LOCALLY SOURCED MATERIALS
Our buildings are made of locally sourced materials. Wood, stone and "coco-crete", an innovative twist on traditional earthy building material.
Conveniently located close to world-famous, white sands Caribbean beaches of Tulum, ancient Mayan Ruins, world class cave diving, Kaan Luum Lagoon, Sian Ka'an UNESCO World Heritage Biosphere Reserve and award-winning restaurants
We are just 3 miles (5 km) from the center of town and 400 yards from Cenote Escondido, site of world class cave diving.
We believe in the power of nature and the spirit of adventure. We think of ourselves as storytellers and with the beautiful Tulum jungle as inspiration, we'll help you create everlasting memories. No matter where you're from, our tree houses will welcome you with arms wide open.